Omni-Channel Retailing: The Future Trend in Fashion and Luxury Industry
Omni-Channel Retailing: The Future Trend in Fashion and Luxury Industry
A powerful study by Fashionbi based on the best brand strategies,
the gap in the market and the successful trends of the future
Over the past years, marketing approach has changed – from single channel marketing to multi-channel marketing – and now it has evolved to omni-channel marketing strategy for the brands and omni-experience for the customers. 
Multi-channel meant retailers sold directly to the customer via more than one channel but they were isolated channel-centric experiences. One of the main differences between multi-channel marketing and omni-channel marketing is that in omni-channel marketing there is a seamless approach to the consumer across all the available channels. Key point is that these channels should work simultaneously and be integrated into one another. It's not just about sales, but also about communication strategy.
Even though e-commerce and web promotion were considered by marketers also in multi-channel marketing, but in reality what they did was just to make sure that the brand's website address is on the shopping bag, or the TV/print ad refers to the web site or that there is a store locator function on the web homepage. Omni-channel marketing implies unfettered and infinite access to the brand's information and products irrespective of the time and/ or geography, in all possible brand's channels and/or customers' devices.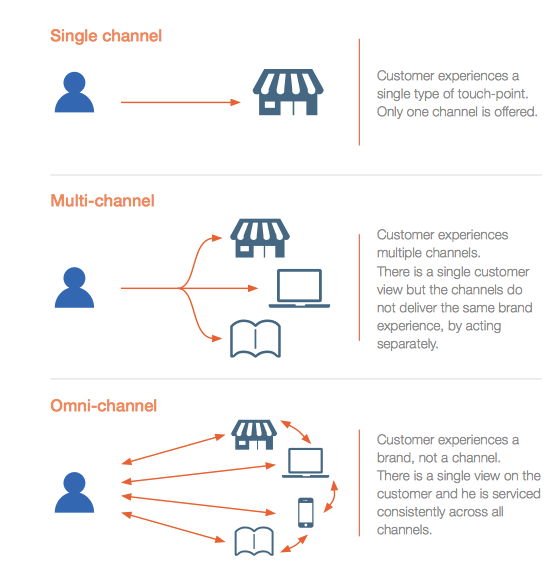 The study includes case studies on the global Fashion brands performing in China, like H&M,Izzue, Sephora etc. To read the full study, please click here The Future Trend in Fashion and Luxury Industry.